North High Senior T-Shirt Contest
Posted March 3, 2021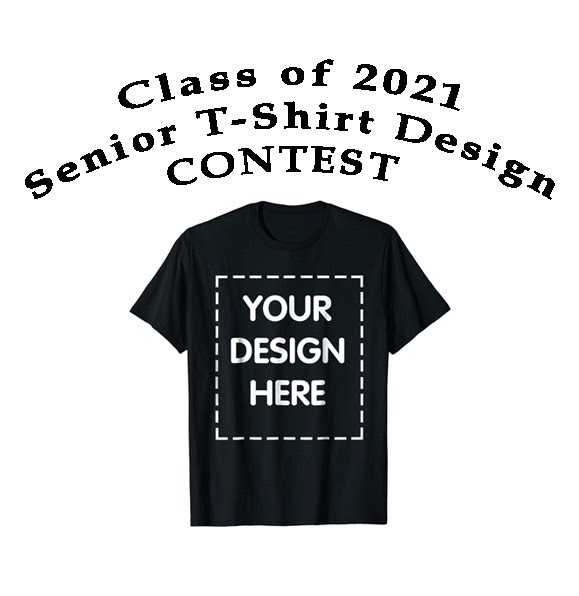 North High students have the opportunity to submit their own original designs and our Visual Arts Department will vote to identify the best design for the North High Senior Class of 2021.
The Winner will receive their design printed on the official North High Class of 2021 t-shirts and receive a free 2021 North High School Yearbook valued at $60!
Eligibility: This contest is open to all North High students and staff!
Design: CLICK HERE and submit your original design in one or more of the following formats: AI (Adobe Illustrator), EPS (Encapsulated PostScript), JPG (Joint Photographic Experts Group), JPEG (Joint Photographic Experts Group), PNG (Portable Network Graphic), PDF (Portable Document Format) or PSD (Photoshop Document). Please submit a high-resolution image to ensure the highest quality for printing.
*If you can not submit a digital image you can drop off design in the main office attention: Visual Art Department making sure to include your full name and school ID#.
No reproduced images will be accepted. Your submission must be original artwork.
Make sure that your design is appropriate for a school t-shirt.
The shirt must include one design for the front of the shirt and incorporate "North High" or "Denver North" and "2021" or "Class of 2021" or "2021 Seniors"
The t-shirt color will be either gray or black and your design may not include more than two inked colors (school colors purple & gold). This is a graphic design so the line quality should be medium to thick, staying clear of fine lines and lots of details.
There is no limit to the number of entries per qualified entrant during the entry period. Can't narrow it down to just one, that's okay, send them all!
Deadline for submission: Wednesday, March 24, 2021 (midnight MST)
You must submit your entry CLICK HERE by completing the form no later than Midnight on Wednesday, March 24, 2021. Please submit your design in a high-resolution AI, EPD, JPG, JPEG, PDF, PNG or PSD format or drop off in main office before 4 PM attention: Visual Arts Department
The Winner will be notified on Friday, March 26th, 2021 that their design has been selected.