Viking Graduate on 9News
Posted April 21, 2021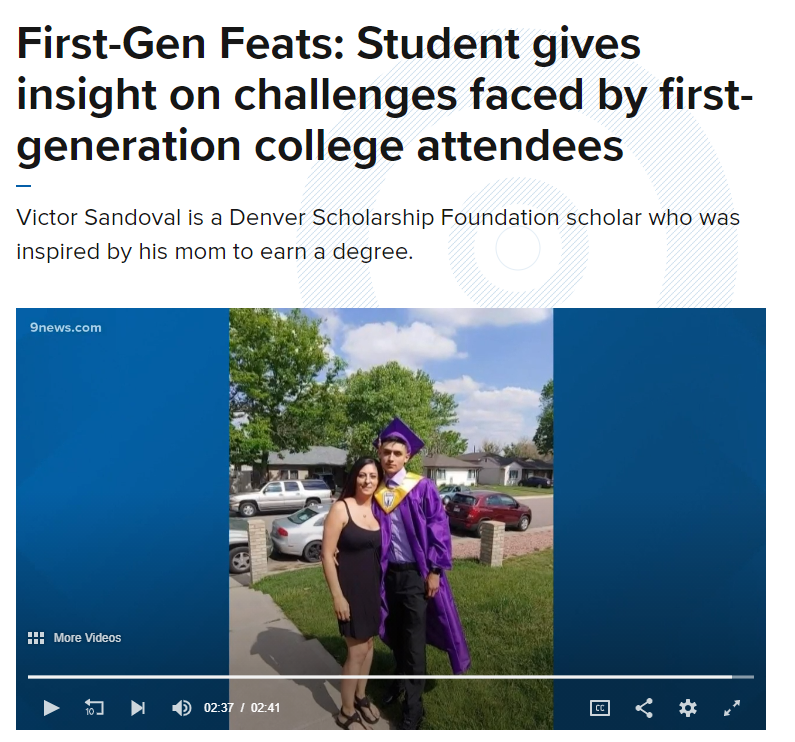 Meet Victor Sandoval, North High Class of 2020, Senior Class President, and Denver Scholarship Foundation scholar who was inspired by his mom to earn a degree. Victor gives insight on challenges faced by first-generation college attendees.
9News is doing an ongoing series of stories featuring Victor. Click links below to view these inspirational stories.
February, 2021
March, 2021
April, 2021
The Denver Scholarship Foundation (DSF) has been turning college dreams into reality for thousands of Denver Public Schools (DPS) students over the past 14 years. DSF serves about 7,500 students through Future Centers, which serve 22 DPS high schools. The goal is to provide the tools, knowledge, and financial resources necessary for education after high school to DSF scholars like Victor.