Meet Principal Echevarría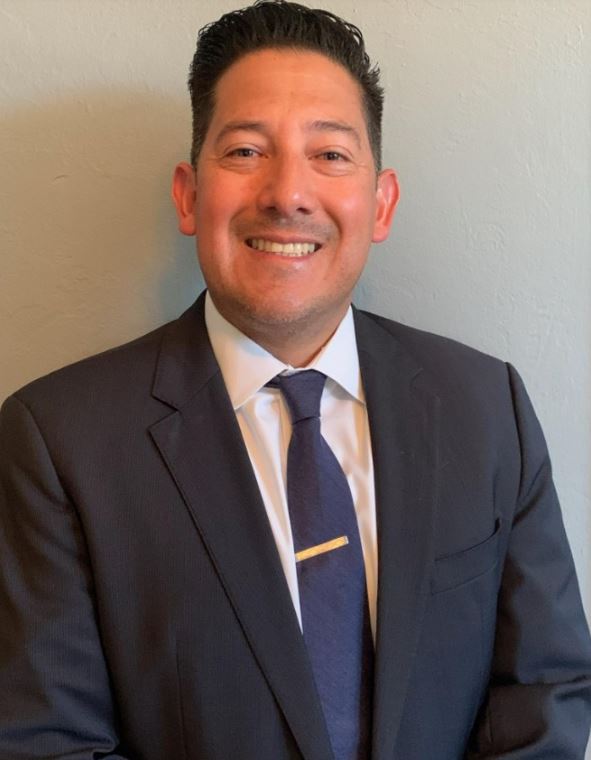 Welcome to North High! North High opened our doors in 1883. In 2021-22 we had 1,500 students, a 75% increase over the past 5 years. North is safe and welcoming and has an extremely strong sense of community and Viking Pride. North students love to come to school every day. We have a strong culture of academic excellence with Advanced Placement (AP), Honors and college credit classes, as well as early intervention and strong supports for students that want to accelerate or for those who may need extra support. We have rich academic elective pathways that allow students to excel in the fields of music, visual arts, drama, technology, fitness, JROTC, and world languages. Our scholars, staff, and families are proud to be Vikings.
Here are a few reasons we are proud to be Vikings:
Culture
Virtually every student reports that the student body feels like a "family" – close and supportive. North students take their studies seriously and engage in both friendly competition and mutual support to make every effort for top grades. In the 2021 DPS survey, 95% of families were "satisfied" or "very satisfied" with North and would recommend North to other families. North's Restorative Practice program has been recognized nationally for discouraging bullying while building a strong, shared Viking community.
Academics
North's academic achievement has skyrocketed in recent years:
DPS announced in January, 2021 that North High's graduation rate of 92.1% was the 3rd highest in DPS among comprehensive high schools. The State of Colorado average graduation rate was 83.2% and the DPS average rate was 75.5%.
In 2020-21, North offered 18 Advanced Placement (AP) classes and North students outperformed the national average in 8 AP tests: 3-D Art and Design, Biology, Calculus BC, Computer Science Principles, English Literature and Composition, Human Geography, Spanish Language, and Spanish Literature.
In 2021-22, 527 students took 873 AP courses and we have 968 AP course requests for the 2022-23 school year, an increase of 11%.
Additionally, in 2021-22, students took 396 Concurrent Enrollment (college courses at North) with an 85% pass rate.
Our teachers and support staff are united in continuing the explosive academic growth of our scholars.
We are grateful for our 18 community partners that are integral in providing extra academic and social-emotional support students need to excel, including City Year, CU Succeed, Colorado Uplift, Denver Scholarship Foundation, GEAR Up, and YESS Mentoring. All North students have access to the resources and tools they need to thrive.
Extracurricular Activities
The research is clear – involvement in one or more extracurricular activities is linked to higher academic achievement and future success. 93% of our students participate in at least one club, activity or sport.
Sports – Well over half of North's students participate in one or more sports teams throughout the year – and are expected to maintain academic success all year round. North offers 23 different sports throughout the school year. The Athletic Department's average student-athlete GPA in the 2021-22 school year was 3.2. Viking athletes consistently compete in and win league and state championships and are known for high levels of sportsmanship. North also has an extremely strong Army JROTC program. Our Raider team took 2nd place at Nationals in Daytona, Florida and our CyberPatriot team took 4th in the state in 2022.
Fine Arts – Our 2021 fall drama production, "Very Still and Hard to See" and 2022 spring musical, "Mamma Mia" combined sold more tickets to their performances than any other productions in North history. In 2022 our Honor Choir won the Grand Champion award at the Winter Park Music Festival and our Jazz Band was invited to perform at the prestigious Five Points Jazz Festival in June, 2022.
Clubs – There are a range of clubs available to North students, including:
Academics: Chemistry Club, College/Career Planning, Creative Writing Club, Debate, Spanish Honor Society, etc.
Interests: Chess Club, D&D, Musical Theater, Board Games, Viking Volunteers, etc.
Leadership: Student Council, GSALC Advisory Team, Black Student Alliance, DPS Student Board of Education, etc.
Graduation & Beyond
Every North senior graduates with a plan for success in college, and all students have the support of the Denver Scholarship Foundation Future Center as well as our eight Counseling staff members in the college and financial aid process. North graduates attend colleges and universities all over Colorado, as well as out of state, and our Class of 2022 earned nearly $12M in scholarships. The North High School Alumni Scholarship Foundation awarded nearly $100,000 in scholarships to our students this past spring and has an endowment of over $1.7 million.
North High School is the premier high school North Denver deserves for its kids. I invite you to come visit North and see why all of us are so proud to be Vikings, we guarantee you will be impressed.
For more information about North or to schedule a tour, contact Rebecca Caldwell at Rebecca_Caldwell@dpsk12.net or call 720-424-1495. We look forward to welcoming your family as part of our North High Viking family.
Sincerely,
German Echevarría
North High School Principal